Fluoroelastomer Centre
What does ZruMoos® FPM stand for?
Zrunek Gummitechnik has been engaged in fluorelastomers for over 25 years and is the leading business in this area in Austria. Over the years Zrunek has solved problems and developed solutions for numerous clients in the European market.

Cellular materials such as cork, balsa wood or cellulose are traditionally important working materials because of their thermal and acoustic insulation properties, high damping capacity and light weight. Sponge rubber has similar properties, and it has led to numerous technical developments in the rubber industry. In recent years, the Zrunek research department has been able to perfect the development and manufacture of fluoroelastomeric sponge rubber with the brand ZruMoos® FPM.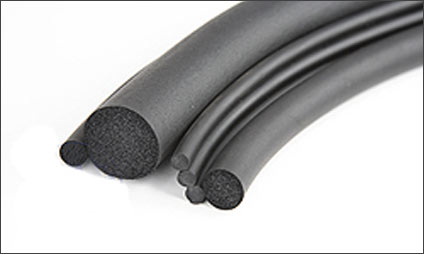 Cords made of ZruMoos FPM